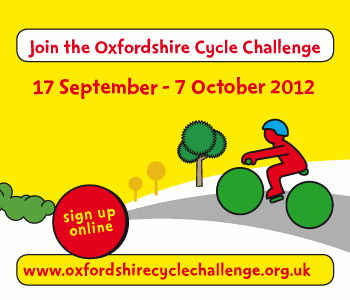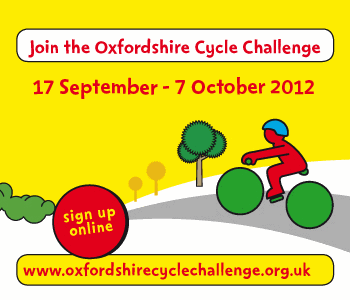 The Oxfordshire Cycle Challenge starts on 17 September and we'd like to get as many Harwell Campus organisations to take part. Check if your organisation has signed up (AEA, RAL and Diamond already have). If not see if you can register your organisation and get as many people cycling as possible.
Can a Campus based organisation win their class?
If you haven't cycled for years, don't worry! Journey times from as little as 10 minutes qualify and you can ride anywhere, anytime – on an evening or at the weekend.
The Oxfordshire Cycle Challenge is a fun, free competition where we're competing against other local businesses to see which workplace and departments can get the most staff to try cycling. There are a host of exiting prizes that are being given away over the 3 week competition for those who give it a go.
Get involved, it takes just 2 minutes to register. Go to www.oxfordshirecyclechallenge.org.uk, click Register, then select 'ADD ORGANISATION NAME', your department and enter your details.
You just need to ride a bike for 10 minutes and record it online to be entered into the draw for some great prizes – shopping vouchers, a hot air balloon ride, bike shop vouchers and more! See all prizes here.
Plus, if you ride a bike for the first time in a year or encourage someone else to you can automatically win a Vue cinema ticket. They're giving away 150 tickets!
Give it a go and help your organisation and the Harwell Campus pedal to victory!